Hello! I am Kelli from the blog
Leopard and Lavender
, and I am so glad Sara B. asked me to guest post while she is traveling [lucky girl]! At my blog, I talk about everything from beauty to food to fashion- and I've done my best to make it all attainable for my readers. I have always tried to have a DIY attitude- if you want something you can't have, do your best to make it happen yourself! If you've seen my blog before, you know I go nutty bananas over collar necklaces like this one: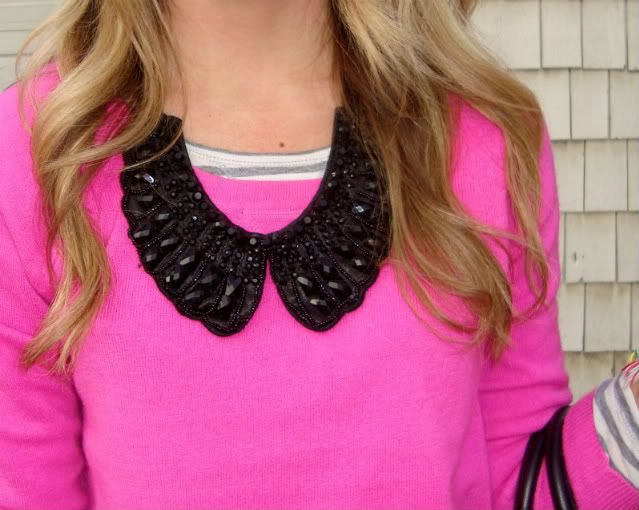 I think a statement necklace has the ability to transform ANY outfit, and it is the easiest [quickest] thing you can do to spruce things up a bit. I love my basic black collar necklace [scored from H&M a few months ago], but have really been wanting an additional one [mostly to prevent me from wearing the same necklace daily]. When browsing the H&M in downtown San Francisco last weekend, I found this pearl collar necklace: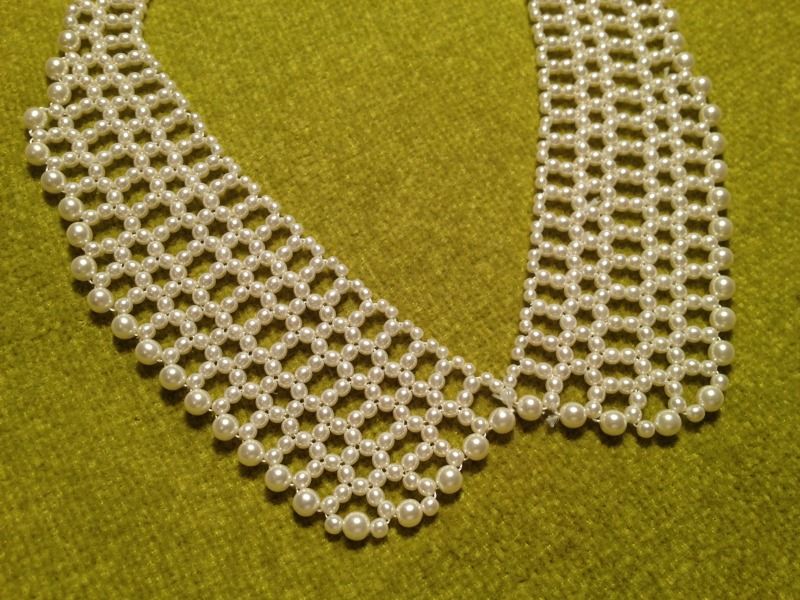 Cute, right? The only problem is that I actually don't care for pearls. I desperately wanted the shape of the necklace, just not the beading. So, I decided spray paint was my new best friend and took the necklace on home. To transform the necklace, I used three coats of a matte turquoise spray paint. It is super important to test spray before you take to your jewelry. Also important? Shake it up for about a FULL MINUTE to make sure the paint is mixed properly [so the color will be even]! Hold the can about 10 inches from the item, and spray back and forth in fluid strokes. You really want the paint coats to be even, so release the nozzle with each stroke. For beads like this- you'll want to spray from all angles to make sure they are fully coated! I would wiggle the necklace around a bit once a coat had dried, rotating the beads and giving each side a chance to get some color. It was a tedious process, but the result was
exactly
what I had in mind: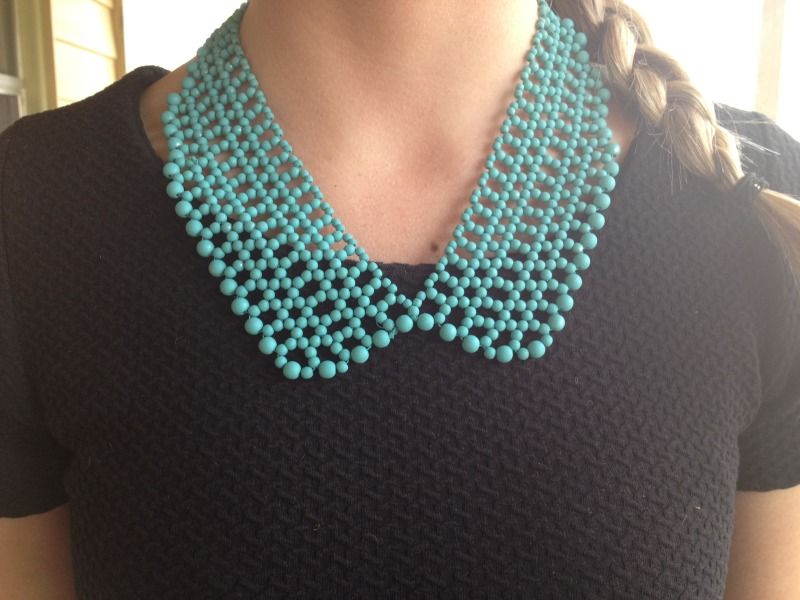 If you find a jewelry item that you like, but it isn't "just right," this is a great alternative. I used a matte paint, but one with a nice sheen would result in a more sparkly finish. They even make glitter and metallic paints! Plus, most paints come in smaller cans [available at craft stores] so you don't have to waste your money on a full size can you'll only use once. There are SO many other fun ways to incorporate a DIY project into your every day fashion. If you're a picky shopper like me and always find items that you wish were just "a little different," there is almost always a solution to make it happen! Thanks for reading! xo Kelli
Love this so much! I totally need to try my hand at DIY necklaces. Thanks for sharing Kelli!!